My TrafficWave Success Team Review – After 1 Month
What is a team? A team is where a group of people come together to achieve a common goal and TrafficWave Success Team is one example, a group of marketers coming together to build their TrafficWave business.
If you have read my previous article, Best Affiliate Product to Promote Online, TrafficWave is a good product to start off because of LEVERAGE. Your success will be contributed by how large you will be able to build your team and you need to attract marketers with the same mindset. Even when you are only to get 1 new member every month and you teach your referral how to get 1 new member every month and your reeferral does the same, in 1 year, your team will be able to grow to 4000+ but in reality, you have only sponsored a total of 12 new members. That is the power of  having a good team! If you do not know how this works, click here to watch a video explaining about it.
I have joined TrafficWave Success Team one month ago and I was lucky to be able to join under a sponsor who is also active and open to discussions. Both of us have 1 common goal, to grow our TrafficWave business.
I have been around the Internet Marketing world for a few years and I have seen many teams promoting TrafficWave. However, I did not join them because of one main reason: I need to send traffic to the team's rotator and I know that I will be far from receiving those traffic as they promised 5 to 6 paid TrafficWave members before rotating to the next member's page to be set to be in rotation. Some may like the idea but I did not like it because I was new to Internet Marketing at that time and sending thousands of traffic to the team's rotator when I was just earning so little traffic, I will be building someone else's business, not my own.
However, in TrafficWave Success Team, there is no team rotators (unless you want to start it on your own team), there is no hot seat whatsoever. The leader of TrafficWave Success Team, Tsunehiro, gives you a full marketing system where he will set it up for you. He will also teach you how to enrol new members into YOUR OWN TrafficWave business, not others. All I can say is this, whether you will be successful depends on your own effort. Tsunehiro will not be giving you sign ups, but he will teach you his system to bring sign ups because this will determine your long term success. As the saying goes, give a man a fish and he will be full for one day, but teach a man how to fish and he will have food for life!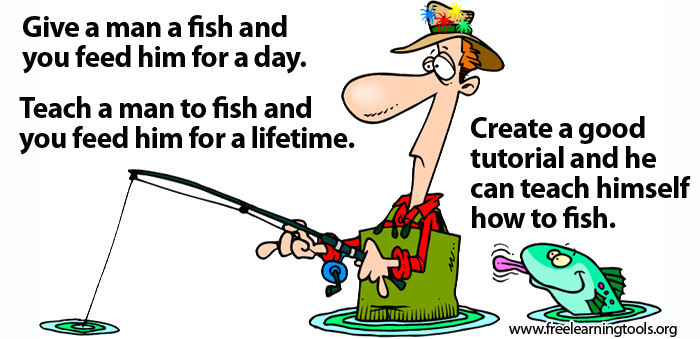 Exactly one month ago, I have decided to take action and I have created a new TrafficWave account so that I was able to join my sponsor into TrafficWave Success Team. I joined not knowing what kind of result that I will obtain. From past experience, I know that building a TrafficWave downline is not an easy task. I have been promoting TE Profits for a long time now and TrafficWave is the autoresponder integrated with the pro membership. I was receiving sign ups to other programs but the program I wanted most to receive new signups was TrafficWave but it did not happen. However, I did learn the power of list building from there.
Within a day of joining TrafficWave and sending my details to Tsunehiro, he has helped me set up my whole marketing system. From the squeeze pages to the follow up letters as well as providing his enrolment system which helped him be in the top earners of TrafficWave. I was able to start promoting in less than 24 hours! As with other systems, you need to work the system in order for it to work for you. Do not promote it for only a few days and decide that the system does not work. Different people will receive different results and do not compare your results with other but focus on how to improve your own result and you will eventually be successful.
What did I do for the past month and what did I achieve with TrafficWave Success Team?
For the past month, I was only using mailers and a few more advertising sites to promote TrafficWave Success Team squeeze page. I did blog about a few articles via my blog and send it to my list too.
In 1 month, I was able to recruit 11 new TrafficWave Members, 6 of them who have taken the upgrade and 2 of them went inactive. My Fast Track Bonus will come out to about $100 and my cost was only $17.95. Furthermore, with 6 upgraded members, my TrafficWave monthly fee will be fully paid after this (you only need 3) and as my team grows, my income will only be growing. I will not be paying for my autoresponder but my autoresponder will be paying me every month! Furthermore, one of my TrafficWave referrals received a new upgraded member in less than a week and this has been added into my team too! This was the leverage I was talking about previously.
I have also reached TidalWave status (having 5 paid sponsored TrafficWave members) in less than 1 month and my next goal will be Tsunami level (10 paid sponsored TrafficWave members). I know that this can be achieved if I continue using TrafficWave Success Team enrolment system.
Are you serious about building your TrafficWave business? Do you want to have a team of 4000+ downlines by next year? If you have 4000+ members in your downline, your potential income will be USD$4000 every month and that is the minimum estimate. Top earners of TrafficWave are earning much more than that! So start building your TrafficWave business by joining TrafficWave Success Team by filling up the form below.
2. Fill up the form below to join TrafficWave Success Team!
Let Me Give You A Marketing
System Which Will Help You Create a 5 Figure Income In Less Than 12 Months!

Join our TrafficWave Success Team and We Will Give You Everything You Need to Succeed!

Fill In Your Details to Get The System for Free!