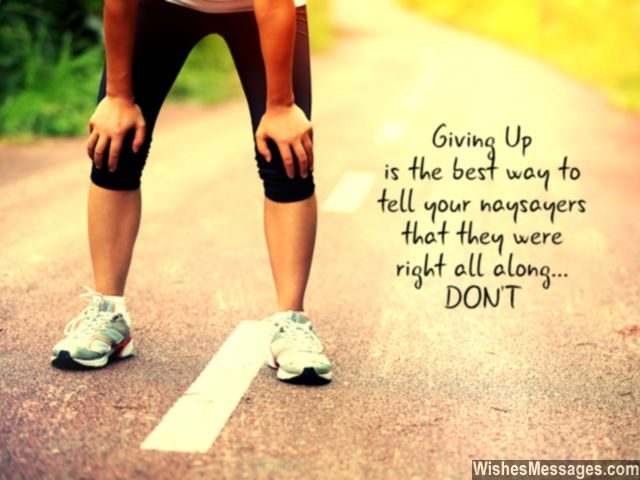 Where will you be?
Still stuck with your job you hate but forced to continue working to pay for all your commitments?
Still wondering what would have happened if you had started building an online business?
Still wondering what would have happened if you did not give up building your list?
Still wondering what would have happened if you have focused only promoting one program and did not program hop that often?
I received an e-mail from one of the list I subscribed too and it made me more motivated and it is a sin if I do not share it with you.
In the e-mail, 3 groups of people were described:
1st group is the people who wants to make money online, but does not want to put in any effort into it. They want a program which promises riches without doing anything. At the end of the day, they take part in scams unknowingly and lose a lot of money. Losing money is one thing, but many had also fallen into debt.
The 2nd group of people are those who build their business online with correct methods, saw some achievements, but felt that the achievemet was too small in comparable with their effort and time invested and they decided to quit. They got a lot of referrals for a certain program, and quit halfway through it. Over time, these referrals who did not quit finally ugraded their membership / bought products and they could have earned those commissions if they had not quit.
The 3rd group of people are those who never quit. Even when faced with failures, they NEVER GIVE UP! Failures became their teachers, their motivation, their drive for success. Every failure meant another step nearer to success. You may have spent 2 years on internet marketing not making money, however, the knowledge on building a list, building a website, learning html, setting up proper squeeze pages, copywriting skills were gained from every failure. This group of people realize the skills gained from each failures and use them as their foundation for future success.
I was in the first group when I started internet marketing because there were so many things which I didn't know and I did not have any networking done. It was just simply following a program to the tee and not thinking on how to build my business. I quit. I did not make any sales.
Later on, I returned to the internet marketing world and I was in the 2nd group of marketers. I finally started earning real commissions because I finally had a plan to build my online business. However, there were other personal commitments which made me put my internet marketing on hold and going on a hiatus will really demotivate you. Eventually, my PayPal account went negative and I lost all my list! It took quite some time to recover from that loss.
However, from that experience, I realised that building a business online is not impossible. Through that journey, I have learned a set of basic skills which I am still applying on a regular basis and I return for the third time, to be the 3rd group of marketers. I have understood that building any business, online or offline, requires a plan and most importantly, requires time to let your business grow.
As long as you do not quit, you will definitely succeed in the long term.
If you are an affiliate for a product / program which you know will definitely work for you if you follow it, focus on promoting that product / program for one year. If you aim to make one sale a week, by the end of one year, you would have made 52 sales!
If you are building a list, even if you are able to grow the list by 3 subscribers a day which does not sound impressive, but keep doing it for a month and you will have 90 subscribers. Continue doing what you are doing and you will end up with 1080 subscribers (rough estimate) a year.
One year from now, will you be happy with 52 sales from this year? Or would you rather have 0 sales?
One year from now, will you be happy with a list of 1080 subscribers? Or would you rather have 0 subscribers?
The choice is yours.
If you are asking on how to start a business online, there are a few ways:
1. If you like a simplistic approach, join a training program like Marketing Success Funnel.
2. If you like building a list, then you can learn how to build an email list here.
3. If you would like to start a website and you do not like traffic exchanges, then Wealthy Affiliate will be a good starting point.
Leave your comments. Share this article if it had inspire you.